With 2022 well underway, I hope this message finds you in good health and spirits. I'm excited to share several updates with you, including new research papers, blogs, and additions to our team.
New Machine Learning Research
In this paper, we investigate whether biologically inspired neurons can lead to a general solution to the problem of catastrophic interference. We found that the combination of active dendrites, which represent a more complete neuron model than today's AI typically utilizes, and sparse representations, which are based on how the brain processes information, can work together to mitigate catastrophic interference in dynamic settings.
 Read the Tweeprint
In this paper, we introduce a new technique called Complementary Sparsity, which significantly improves the performance of sparse-sparse networks on existing hardware. We demonstrate that we can achieve high performance through the multiplicative effects of incorporating two key principles of brain sparsity:
Activation sparsity – limiting the number of simultaneously active neurons
Weight sparsity – limiting the interconnectedness of neurons
 Read the Tweeprint
---
New on the Blog
In addition to new research papers, we have two new blogs that offer an assessment of today's artificial intelligence and machine learning landscape, and a recap of Numenta's 2021 highlights with a preview of what's in store for 2022.
In "The Path to Machine Intelligence," we revisit a blog post from six years ago that looked at the different approaches to achieving true machine intelligence.  From Classic AI to deep learning to our biological approach, we take a fresh look at how each one fares today as a means of creating intelligent machines.  The post also explores how each approach would address the same real-world problem today.
"Catching Up on Numenta" offers a roundup of the research publications, guest presentations and curated content that we released in 2021.  You'll also find a selection of our favorite interviews with our co-founder Jeff Hawkins discussing his book A Thousand Brains, which came out last March.
---
Expanding our team: Dr. Lawrence Spracklen and Dr. Heiko Hoffmann join Numenta
In 2021 we expanded our team with some exciting new positions, and I want to highlight two people in particular.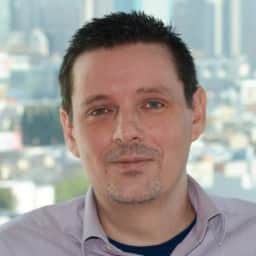 In March 2021, we welcomed Dr. Lawrence Spracklen as our Director of Machine Learning Architecture, where he oversees our team focused on the intersection of AI and hardware. Previously,Lawrence served as CTO and Vice President of Engineering at several other AI startups and spent more than a decade at Sun Microsystems, Nvidia and VMware, where he focused on hardware architecture, software performance and scalability.
Lawrence holds a Ph.D. in Electronics Engineering from the University of Aberdeen, a B.Sc. in Computational Physics from the University of York and has been issued over 70 US patents.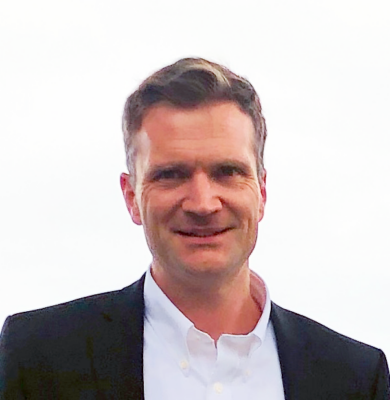 More recently, we welcomed Dr. Heiko Hoffmann as our Director of Machine Intelligence Research.  Before joining Numenta, Heiko led a research department at HRL Laboratories, LLC in Malibu, CA. He was HRL's focal point for robotics and machine learning research, led several DARPA programs, and generated over 45 US patents. Before that, he did postdoctoral fellowships at the University of Southern California (USC) and the University of Edinburgh, UK. At USC, he developed a new method for robotic movement generation that has been widely used all over the world.
Heiko received his Ph.D. from Bielefeld University in Germany for work carried out at the Max Planck Institute for Human Cognitive and Brain Sciences, where he experimented with models of sensory-motor-based perception in robots.
We are thrilled to have Lawrence and Heiko on the team.
---
Thank you for your continued support and interest in Numenta.  I look forward to updating you throughout the year as we continue to demonstrate our unique approach to sparsity in machine learning and our progress in applying the ideas in the Thousand Brains Theory to create machine intelligence. Stay tuned and don't forget to follow us on Twitter to make sure you don't miss any updates.
Christy Maver
VP of Marketing